How to Find the Best Bottle Filling Machines
Views:227 Author:mromanmachine Publish Time: 2019-02-16 Origin:Site
If you want to get the best bottle filling machine, here is a buying guide that will allow you to get a clear idea of what will satisfy your needs.
Here is the summary of this buying guide:
While the bottle filling machine finds utility both in the home and in the commercial sector, the fact remains that the device has a purchase price that remains to be taken into account. Similarly, each beverage device has strengths and weaknesses that we try to highlight in our tests and in a quick comparison.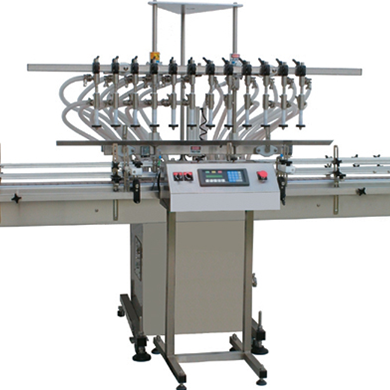 How do you choose a bottle filling machine? What are the criteria to consider? Here are some answers to your questions.
I have identified two main steps which allow you to refine your search to one adapted to your need. Take the time to think about this investment to choose the bottle filling machine that suits you best.
Define your budget
The purchase of a liquid filling device requires a budget as part of your production cost, that is, if you are considering the machine for commercial purpose.
The question of the available budget is to be taken into account at first. So you should be concerned about how much you can afford to spend. You may wish to do a little calculation here by adding your available budget as well as your monthly expenses.
Know your needs or the market demand
This is another important step to prepare your purchase. What are your real needs or demand?
Frequency of consumption
How often do you drink water or soft drinks? If you are a regular consumer or a large family, opt for durable, easy-to-use soda machines. Dare to put the price which is a guarantee of quality, the machines have a manufacturer's warranty of 2 years and spare parts are available for 5 years after your purchase.
On the other hand, if you do not consume a lot of sparkling drinks, the entry-level machines are adapted to your needs, it is not necessary that you spend more.
What is the level of your product demand?
That would determine the scale of production and the best bottle filling machines for your business.
Ease of use required?
Another element to take into account your purchase: the people who will be likely to use the bottle filling machine. Some models are more complex to handle than others, the insertion of the bottle can be a small obstacle course in some cases: rheumatism, problems in the hands, and hands of children. The most delicate will remain, children, they will probably want to realize their sparkling water alone and some machines have a manipulation too complex or delicate to allow them to become autonomous.
However, some will prefer the comfort of the dishwasher and will then necessarily pass through glass carafes or plastic bottles compatible with the machine.
Conclusion
In summary, it is first to measure the cost of the machine, it's used and the frequency of use it will be imposed. Then, we evaluate which are the criteria of choice to select the most suitable model with the budget that we have determined in the previous step.