Filling Machine and Blower to Argentina
Views:222 Author:mromanmachine Publish Time: 2019-03-08 Origin:Site
Let's congratulate you on the large order we made in Argentina. This customer from Argentina is cooperating with us for the first time. We have established many cooperative relations in South America. Among them, Argentina is also one of the countries with the largest number of customers. We have also participated in many exhibitions in Argentina. At the exhibition, we communicate face to face with our customers. Therefore, we are very familiar with the needs of Argentine customers. This customer also learned about our company from an exhibition. Through communication with customers, we understand that customers need to buy filling and blowing machines. We explained in detail the characteristics of each of our fillers and bottle blowers to our customers. In order to be more suitable for the needs of customers, our project repeatedly verifies the most suitable machinery for customers.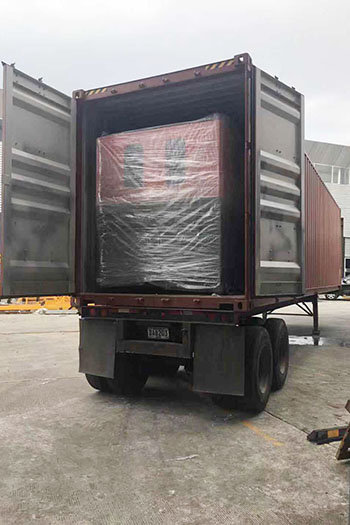 Customers want to assemble a juice production line. We recommend our best-selling juice filling machine to our customers. The machine can fill 12,000 bottles of juice per hour. Glass bottles and plastic bottles can be used. The machine adopts advanced Siemens programmable controller(PLC) to control the machine adopts advanced automatically, interworking with inverter with inverter running more stable and reliable the photoelectric sensor detect all part running state with high degree of automation, easyoperation. Customers are very satisfied with our recommendation.
In addition, customers want to buy bottle blowers. Our company's bottle blowing machine is also very high quality. Mechanical performance is very stable and uses PLC. Bottle blank is automatically transferred, which can reduce labor costs. The billet rotation and infrared preheating rotation ensure the uniform distribution of heat, increase the bottle shape ratio and increase the output. By adjusting the voltage control area in PLC, perfect preheating of the preform can be realized, and the infrared temperature in the preheater can be adjusted to keep the appropriate temperature and humidity unchanged. Each mechanical action adopts safety automatic locking device, which has high safety. When a fault occurs in a certain process, the production will become a perfect safety environment.
This week, the 12000bph juice filling machine and the blow molding machine have been packaged by workers and sent to Argentina. We rigorously package the machinery in order to prevent unnecessary wear and tear on the machine during transportation.