Establishment of New Cooperation in Africa
Views:133 Author:mromanmachine Publish Time: 2019-02-28 Origin:Site
In 2019, our company has made new breakthroughs in Africa. This is also the result of our company's continuous efforts. Our company attaches great importance to publicity through various channels. Every year we will attend various large-scale exhibitions. At the same time, we are also promoting online. Thankfully, our company has expanded its business scope in Africa. This week, we received two customers from Africa. They all know about our company through different ways.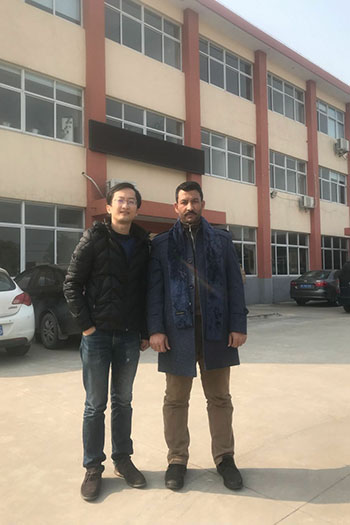 One of them is a customer from Egypt who wants to buy a mineral water production line with us. Because we have worked with Egyptian customers many times, we have a good understanding of their needs. Our engineers have designed a complete set of mineral water production line for customers. And the engineer explained in detail the operation principle and points for attention of the whole production for customers. We promise that customers can provide door-to-door installation and debugging. If the customers have mechanical problems later, we will also provide them with professional maintenance services.
Another customer from Malawi ordered RCGF series bottle filler with us. It is the first time that he has cooperated with us. This kind of mechanical plastic bottle and glass bottle are applicable. It only needs to replace the conveyor belt components. Full process automation, suitable for filling high temperature or medium temperature fruit juice in PET bottles, plastic bottles. The filling method adopts gravity or micro-pressure filling, which makes the speed faster and more stable. Therefore, compared with the same model, our machine output is higher and more efficient.
If you want to know more about our company, please feel free to consult.