Customers from South America Came to Inspect The Machine
Views:16 Author:Site Editor Publish Time: 2018-12-12 Origin:Site
This week, our South American customers came to inspect the bottle blowing machine they ordered in Proman Machinery a few months ago. Auto 6 Cavity Bottle Blowing Machine is a basic machine that our company has been producing. After continuous technical innovation, the quality of our machines keeps improving and the operation is very stable.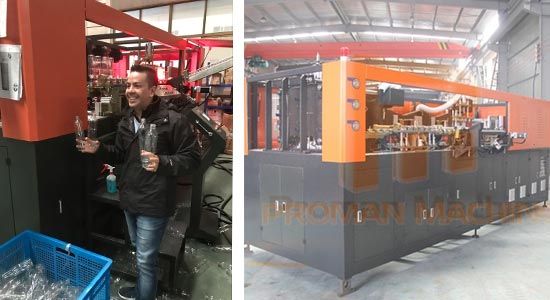 Our blowing machine follows a four-part strategy:



First Step, choose the right materials. It is a prerequisite that good quality raw materials produce good machines. So we must follow the principle of quality first in the control of raw materials.
Second Step, choose good machining machine. In the production of machines, the processing machine that we use is to ensure the quality of high quality, in every link of strict control, so as to produce better quality products.
Third Step, select experienced employees. In addition to strictly controlling the quality of machines, we also employ experienced production workers to carry out the production of our machines.
Fourth Step: select the parts produced by the brand. Some parts of our machine are imported from Germany to ensure the precision and fit of the parts.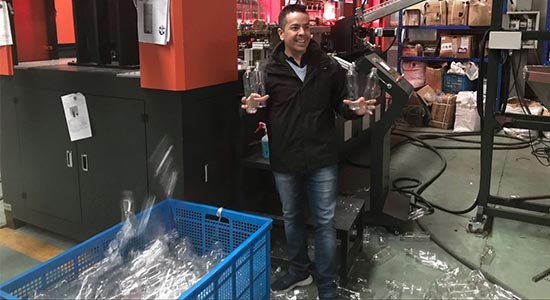 It is precisely because Proman's layer upon layer control of the quality of the machine that customers will be full of praise for the quality of our machine, which is also the key to promote long-term cooperation in the later stage. Believe in Proman and you'll get more than you bargained for.