Clients from Portugal Visited Our Factory
Views:211 Author:Site Editor Publish Time: 2018-08-30 Origin:Site
Recently, our clients from Portugal have visited our factory and ordered the bottled water filling machines. The buyers paid more attention to the quality of our machines and our after-sales services. We were very glad to cooperate with them, and we promised and strived to offer the best quality and services.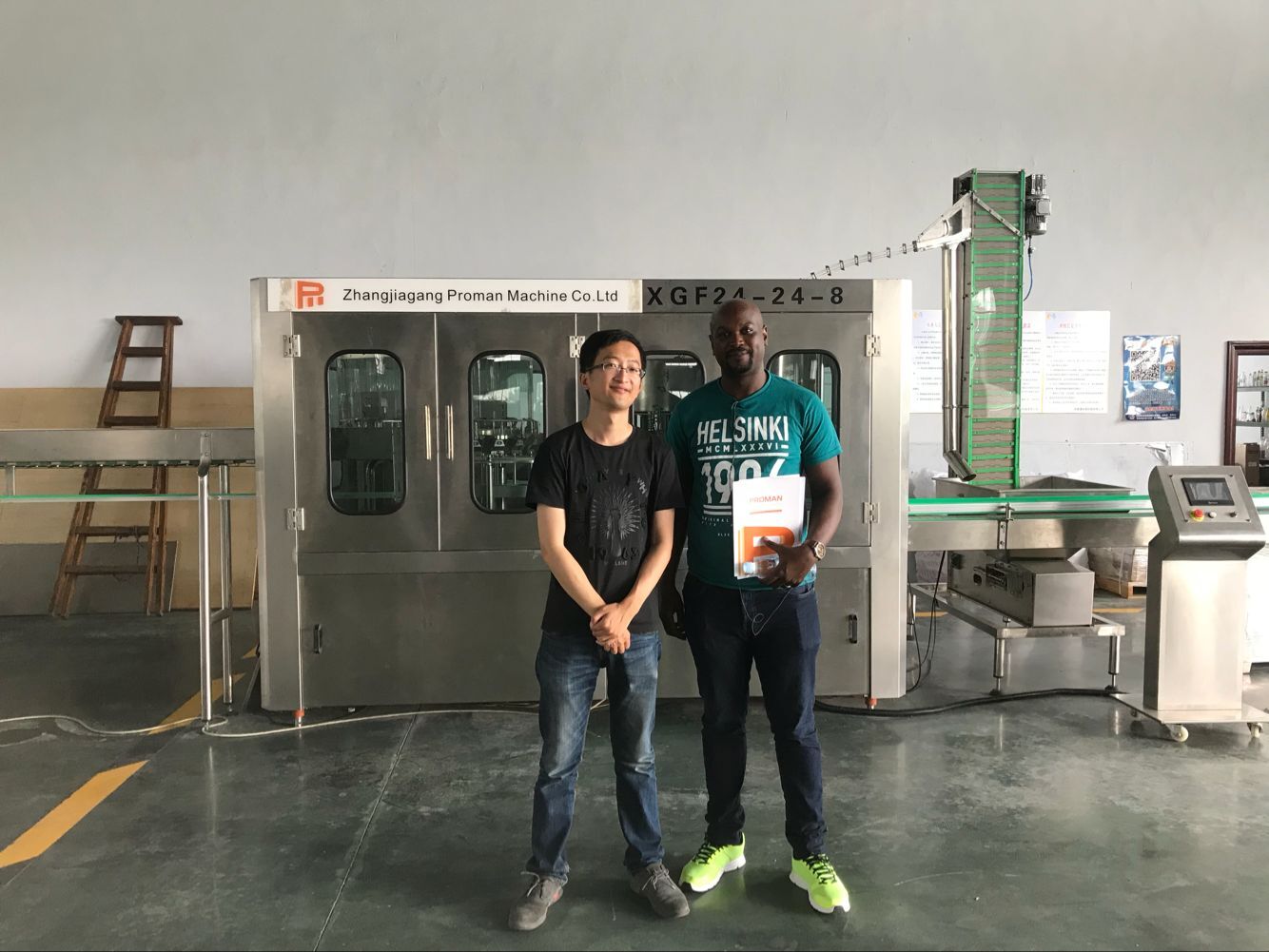 Everyone is aware that service plays a crucial role in the success of any business. It is essential for a manufacturer to provide the service as best as they can. Meanwhile, making machines with high quality and the latest technology is another important factor to be a successful bottle filling machine manufacturer. This is because such would help your business to be a learner and more efficient, and also enhance the rate of growth in the company.
Furthermore, one can also accept various kinds of technology in a manufacturing business. For example, the best manufacturing execution system is used so as to enhance the efficiency of a factory. This is because it monitors the work-in-progress on the factory floor.
With scientific progressive conception of rapid introduction, Proman makes the machinery cover all over the overseas market. We have been producing our goods with mature technique and first-class quality, especially we have offered the best service for two decades. Our products are not only marketed inland, but also exported to dozens of foreign countries. Moreover, we are able to customize the unique water solution for you. Sincerely welcome to contact us and visit us!