Bottle Blowing Machine Has Been Debugged Successfully
Views:11 Author:Site Editor Publish Time: 2018-11-29 Origin:Site
Recently, our bottle blowing machine has been shipped to the factory successfully.
Our engineers installed and debugged the blowing machine on the spot, and assisted customers to complete the quality inspection of the machine. Customers were also satisfied with the service of our engineers.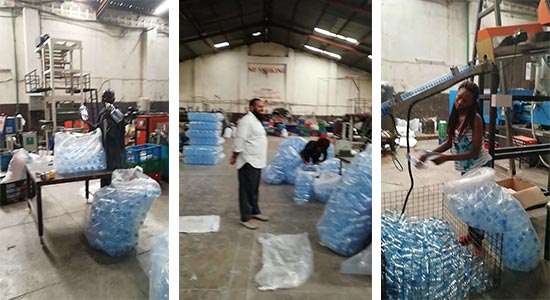 Our PET bottle blowing machine has stable performance with advanced PLC. It introduced the FESTO air cylinder to avoid contamination and noise, which adopted automatic preform convey.
The high adjusting performance enabled preheat the preforms perfectly by adjust the voltage control area in the PLC, which could adjust the temperature of the infrared lights in the pre-heater, and keep the proper temperature and humidity invariable. The blowing machine has high safeties with security automatic-locking device in each mechanical action, which will make the production into a perfect safe environment, in case of the breakdown in certain procedure.
Below is our bottle blowing machine in the debugging.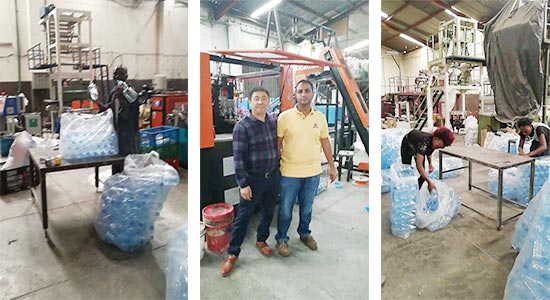 Good after-sale service is an essential factor that customers choose us. We can provide machine production in time. If you have any question to feedback, 7 days one week online for customer service. And also, 24 Hours spare parts will be sent by DHL. The last but not the least, we support engineers to customer factories for installation and training.
Come and contact us,here is our email:sean@proman-machine.com