Sri Lankan customers come to our company to purchase linear filling machine equipment
Views:224 Author:Site Editor Publish Time: 2019-04-08 Origin:Site
Sri Lankan customers come to our company to purchase linear filling machine equipment
Last week, Sri Lankan customers wanted to order a linear filling machine, and he made a special trip to visit our factory. We introduced the machine to him in detail and tailored a solution for him.
This anti-corrosion liquid filling machine is mainly aimed at filling 84 disinfectant, household detergent, gel-water, net liquid stains, clean the toilet, diluents, bleach, disinfectant, thinners, sulphuric acid and other water-based materials.This machine integrates light, machine, electricity, gas integration, PLC control, touch screen operation. Simple design, easy to use, stable and reliable. The machine use PVC anti-corrosion materials, it is especially suitable for super corrosion, filling, can suit for packing of all kinds of bottle shape and irregular bottle.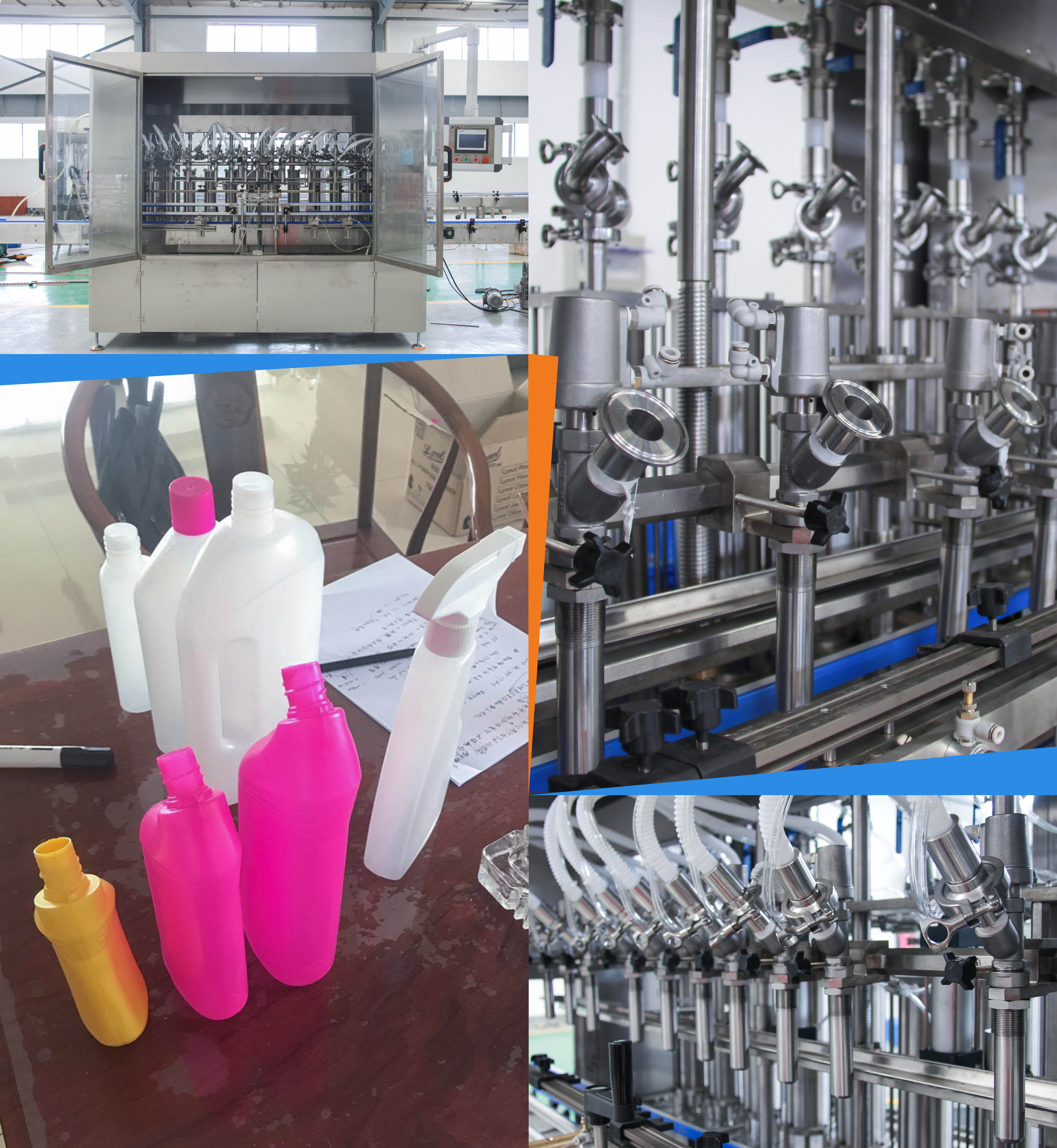 We introduced our company's development tenet with our customers - to make our customers trust us with high quality products, and to grow and develop stably. Customer was satisfied with our products and company after visiting the factory and listening to our introduction. The costomer expressed a high degree of recognition for our profession and expressed the willingness to cooperate.